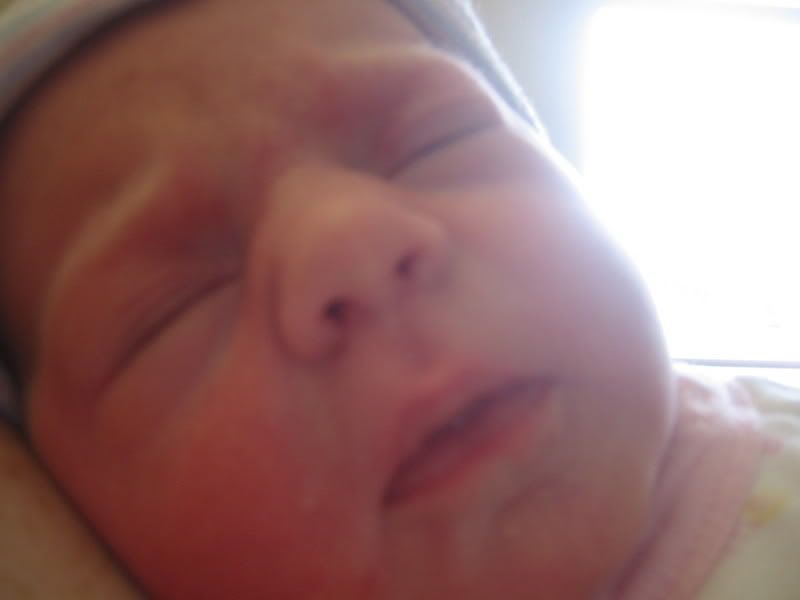 i just can't believe that jayna is here.
it's so "surreal". i'm super happy of course and feeling pretty darn good. (tired, but that's a DUH!) i just can't believe she's mine and that she's here. and how like last week i was doing our normal "routine" and now she just decided to come on 4/1. it's fine, i knew she would be early anyway but it's still blowing me away.
your second is much different than your first, IMHO. i mean, i loved her immediatedly and didn't want her to leave my side in the hospital and all of that... but it's different. some things are super cool: i'm not as scared and i'm not all panicky.
anyway... it's awesome and i love her. i'm glad she's here and we can move on to the "next stage".
♥